Prof. Björn Stockleben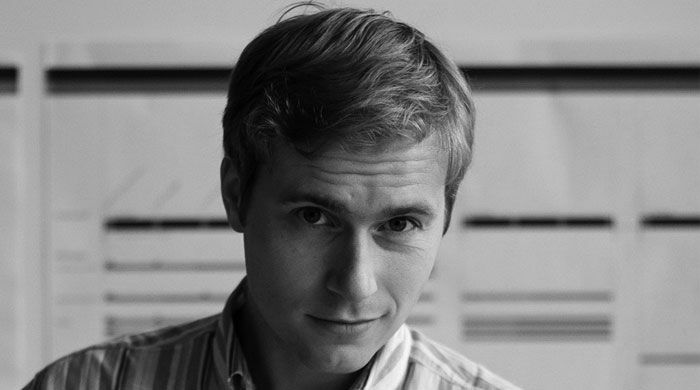 Als Professor für Produktion Neuer Medien im Studiengang Film- und Fernsehproduktion unterrichtet Björn Stockleben interdisziplinäre Produktionsprozesse mit speziellem Fokus auf die Einbindung von Design und Softwareentwicklung, Content-related Services und Entwicklung von Formaten für neuartige Medientechnologien und - plattformen. Darüber hinaus promoviert er an der Tampere University of Technology, Finnland im Bereich datengestützter Entscheidungsprozesse im Medienmanagement. Er forscht in den Bereichen Perceptive Media, onlinegestützte Kreationsprozesse und Big Data in der Kreativbranche.
Von 1997-2003 hat er Medienwissenschaften, Medientechnologie und Informatik an der Hochschule für bildende Künste und der Technischen Universität Braunschweig studiert. Von 2004-2016 arbeitete er für die Innovationsprojekte des Rundfunk Berlin-Brandenburg als Projektingenieur und User Experience Designer in verschiedenen EU-Forschungsprojekten im Bereich der Entwicklung von Content und Services für neue Medientechnologien und -plattformen. Von 2010-2016 war er außerdem Koordinator des weiterbildenden Studiengangs Master Cross Media an der Hochschule Magdeburg-Stendal. Er ist Mitbegründer der Nokia Ubimedia Mindtrek Awards (2007-2014) und des durchgedreht24 Filmfests (gegr. 2003).
FACHGEBIET
Produktion Neuer Medien
FILME/PROJEKTE/PUBLIKATIONEN
Stockleben B, Thayne M, Jäminki S et al.: Towards a framework for creative online collaboration: A research on challenges and context. Education and Information Technologies (2016). doi:10.1007/s10639-016-9483-z
Stockleben B: Marktforschung vs. User Experience Research: Der böse Zwilling?, In: Think CROSS – Change MEDIA. Crossmedia im Jahr 2014 – Eine Standortbestimmung, BoD, Norderstedt, 134-155 (2014).
Stockleben B & Lugmayr A: Issues and Topics to Consider for Information Management Research in eMedia Industries. In: International Series on Information Systems and Management in Creative eMedia. 1 (2). 42-46 (2013).
Lugmayr A, Stockleben B, Zou Y, Anzenhofer S, Jalonen M: Applying "Design Thinking" in the context of media management education. Multimedia Tools and Applications. 1–39 (2013). <doi:10.1007/s11042-013-1361-8>
Stockleben B: Entrepreneurial Journalism im Kontext der Aufmerksamkeitsökonomie. In: Think CROSS – Change MEDIA: Eine Standortbestimmung im Jahr 2012. BoD, Norderstedt. 105-118 (2012).
Pogorelc B, Vatavu Radu-Daniel, Lugmayr A, Stockleben B, Risse T, Kaario J, Lomonaco E, Gams M: Semantic ambient media: From ambient advertising to ambient-assisted living. In: Multimedia Tools and Applications. 58 (2). Springer. 399-425 (2012).
Stockleben B & De Abreu-Pereira N: Radio Frames - Personalization of audio programs. In: Proceedings of IEEE International Conference on Consumer Electronics – Berlin (ICCEBerlin). 306-310 (2011).
Lugmayr A, Risse T, Stockleben B, Laurila K, Kaario J: Semantic Ambient Media - An Introduction. In: Multimedia Tools and Applications - Special Issue on Semantic Ambient Media Experience. 44 (3). Springer. 337-359 (2009).
Lugmayr A, Igreja M, Stockleben B, Castro H, Wolf I, Feiten B, Vorne P, Castro Torres J: Adoption of the MPEG-21 digital broadcast item model (DBIM) towards QoS metadata management. IEEE International Conference on Automation, Quality and Testing, Robotics, 2008. AQTR (2008).
Stockleben, B: Approaches towards a mobile interactive platform. In: TICSP Adjunct Proceedings of EuroITV 2007 Amsterdam, The Netherlands, May 2007, TICSP Series 35 (2007).
Schiek U, Steckel P, Stockleben B: Kompaktes, plattformunabhängiges Framework für interaktive Dienste mit Trennung von Design, Funktionalität und Inhalt. ITG-Fachbericht Elektronische Medien 188. 83-87 (2005).