Dirk Martens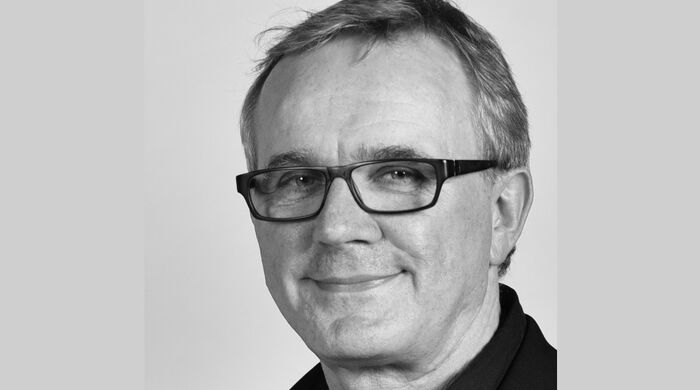 Dirk Martens hat über 25 Jahre Erfahrung in der Medien- und Marktforschung. Er ist Gründer und Geschäftsführer des Berliner Forschungsinstitut House of Research, Autor einer Reihe von Veröffentlichungen insbesondere zur Medienkonvergenz und zu den Folgen der Digitalisierung (z. B. "Digitalisierung der Filmproduktion und -verwertung Der Markt und seine Potenziale" 2015 und weitere) und hielt Vorträge zu diesen Themen auf diversen Medienkongressen und Fachveranstaltungen. Er ist Vorstandsmitglied von PROdigitalTV - Interessengemeinschaft Digitale Medien und Gründungsmitglied des VRBB – Virtual Reality e. V. Berlin-Brandenburg.
Nach seinem Studium der Politischen Wissenschaften an der Freien Universität Berlin arbeitete Martens als wissenschaftlicher Mitarbeiter in den Instituten Ipsos, Forsa und Trend Research in den Fachgebieten empirische Sozialforschung, Marketing- und Medienforschung. Seine Medienforschungskenntnisse vertiefte er als Leiter Research & Marketing beim Radiomarketingunternehmen Target Radio in Hamburg und arbeitete anschließend als Vertriebsleiter beim Hamburger Radiosender OKRadio.
Im Jahr 2000 gründete Martens House of Research GmbH, ein Institut für Medien- und Marketingforschung. Schwerpunkte des Instituts sind die forschungsbasierte Beratung in audiovisuellen und auditiven Medien sowie allgemein der Kultur- und Kreativwirtschaft insbesondere unter den Bedingungen des Medienwandels.
Kontakt
Dirk Martens
HOUSE OF RESEARCH GmbH
Fischerhüttenstr. 81a | 14163 Berlin | Germany
Tel.: +49 (30) 700103-111
E-Mail: d.martens(at)house-of-research.de
Website: www.house-of-research.de