Prof. Dr. phil. Jens Eder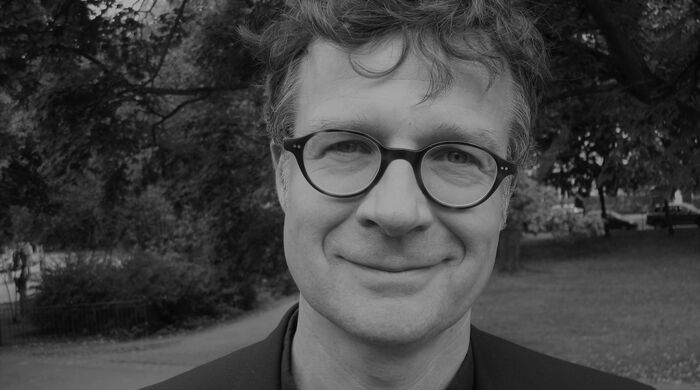 Specialty
Media studies
Key Research Subjects
Theory and analysis of audiovisual media (cinema, TV, Internet)
Narration, emotion, fiction, and documentation
Dramaturgy, rhetoric, esthetics of reception and effect
Current media discourses and socially relevant media strategies
Current Research Interests
Audiovisual emotions
Video activism and image operations in political conflicts
The impact of Web 2.0 and virtual reality on audiovisual media
Transmediality in hybrid media systems
Short Biography
Jens Eder studied Philosophy and Literary Studies with a focus on media and worked in the media industry for several years – among others, in the field of screenwriting and for NDR. After writing a book on dramaturgy in popular cinema, he obtained a PhD degree with his research on characters in feature films in 2002. In 2011, he qualified as a professor with his thesis on emotions in audiovisual media. From 1999, he taught Film, Media, and Communication Studies at the universities of Hamburg, Mainz, and Mannheim. Eder has been a professor in the interdisciplinary field of dramaturgy and esthetics at Film University Babelsberg KONRAD WOLF since 2017.
Research Project
Since 2016: Member of the research group on Video Activism 2.0 between Social Media and Social Movements(together with Britta Hartmann and Chris Tedjasukmana). Funded by the Volkswagen Foundation.www.videoactivism.net
Selected Publications
A complete list of Eder's publications is available here: [PDF]
Drafts of several published texts are available for download here: https://filmuniversitaet.academia.edu/JensEder
Recent publication: Image Operations. Visual Media and Political Conflict.Edited by Jens Eder and Charlotte Klonk. Manchester: Manchester University Press 2017. [Table of contents & introduction:http://d2yvuud5fila0c.cloudfront.net/wp-content/uploads/2016/12/13142910/Image-operations.pdf
Selected Books
Die Figur im Film. Grundlagen der Figurenanalyse. Marburg: Schüren 2008, 2ndedition:2014. [Table of contents & introduction:ssl.einsnull.com/paymate/dbfiles/pdf/resource/1100.pdf ]
Dramaturgie des populären Films. Drehbuchpraxis und Filmtheorie.Hamburg: Lit 1999, 2ndedition:2007 (Beiträge zur Medienästhetik und Mediengeschichte, vol. 7). [Full book download: http://publikationen.ub.uni-frankfurt.de/frontdoor/index/index/docId/10705]
Medialität und Menschenbild.Edited byJens Eder, Joseph Imorde, andMaike Reinerth. Berlin: de Gruyter 2012 ("Medienkonvergenz"series, vol. 4). [Table of contents: https://www.degruyter.com/view/supplement/9783110276176_Inhaltsverzeichnis.pdf]
Characters in Fictional Worlds: Understanding Imaginary Beings in Literature, Film, and Other Media.Edited byJens Eder, Fotis Jannidis, andRalf Schneider. Berlin: de Gruyter 2010.
Audiovisuelle Emotionen. Emotionsdarstellung und Emotionsvermittlung durch audiovisuelle Medienangebote.Edited byAnne Bartsch, Jens Eder, andKathrin Fahlenbrach. Cologne: Herbert von Halem 2007. [Table of contents & introduction: www.halem-verlag.de/wp-content/.../9783938258309_lese.pdf]
Selected Essays in Journals & Collections (as of 2014)
Empathie und existentielle Gefühle im Film. In: Empathie im Film. Edited byÍngrid Vendrell andMalte Hagener. Bielefeld: Transcript 2017, pp. 237-270. [http://www.transcript-verlag.de/978-3-8376-3258-3/empathie-im-film ]
Affective Image Operations. In: Image Operations. Visual Media and Political Conflict. Edited byJens Eder andCharlotte Klonk. Manchester: Manchester University Press 2017, pp. 63-78.
Films and Existential Feelings. In: Projections. The Journal for Movies and Mind10(2) 2016, pp. 75-103.
Aus der Täterperspektive: Nähe und Erkenntnis im Dokumentarfilm. Montage/AV25/1/2016, pp. 45-62.
Transmediality and the Politics of Adaptation: Concepts, Forms and Strategies. In: The Politics of Adaptation. Media Convergence and Ideology.Edited byDan Hassler-Forest andPascal Nicklas. Basingstoke: Palgrave Macmillan 2015, pp. 66-81.
Bilder der Finanzkrise. Interventionen des Dokumentarfilms. In: Montage/AV23/2/2015, pp. 35-58.
Film and Digital Media. In: The Johns Hopkins Guide to Digital Media. Edited byMarie-Laure Ryan, Lorie Emerson, andBenjamin Robertson. Baltimore: Johns Hopkins University Press 2014, pp. 191-196.
Websites & Online Journals
Menschenbilder in Medien, Künsten und Wissenschaften. Research portal (since 2011), edited byJens Eder, Maike Reinerth, Joseph Imorde, and Sven Stollfuß. URL: www.menschenbild.org.
Medienwissenschaft: Berichte und Papiere. Bibliographic and mediographic online journal (since 2003), edited byJens Eder, Ludger Kaczmarek, and Hans J. Wulff. URL: http://berichte.derwulff.de/.
Selected Interviews on Eder's Research