Hon.-Prof. Dr. Conrad Heberling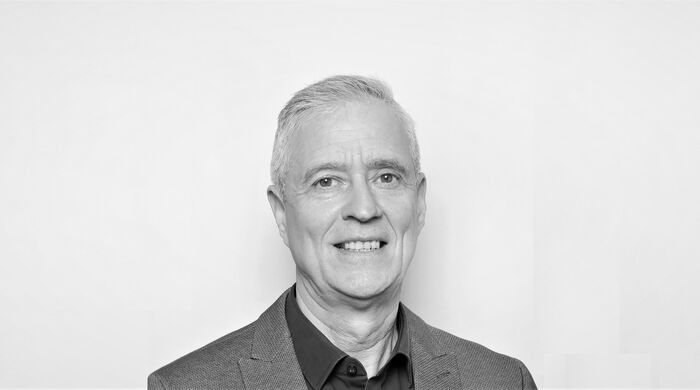 For almost a decade, until 2005, Prof. Dr. Conrad Heberling was Director of Marketing, Communications, and New Business at the Munich-based RTL2 television channel and Managing Director of RTL2's ad-marketing subsidiary El Cartel Media. This period was characterized by innovative productions generating public controversy – such as the first season of the reality TV show "Big Brother" (broadcast in 2000) – as well as the introduction of music formats like "Popstars" and "The Dome", Bollywood films, and Japanese anime series to the German market.
Subsequently, he became General Manager of the Dori Media Group in Zurich, a major producer of telenovelas that, today, advises channels on the development of TV formats (e.g., RTL's "Sommerhaus der Stars – Kampf der Promi-Paare").
In collaboration with BURDA, Heberling created AUSTRIA 9 TV in 2007 and managed to launch the channel within a very short time. After it was sold to the ProSiebenSat.1 Group in 2012, Heberling served as Chairman of the Board of the finance and economics channel Deutsches Anleger Fernsehen (DAF) until 2015.
Alongside his career in the media business, Heberling was an associate professor of Media Economics in the Department of Educational Science of the University of Kassel from 2001 to 2009. He has been teaching at Film University Babelsberg KONRAD WOLF since 2007 and was appointed honorary professor of Marketing and Market Research in 2012.
Today, Heberling also serves as Member of the Board of the Academy of New Media in Kulmbach, which educates some 400 broadcasting, radio, TV, print, mobile, and multimedia specialists every year.
As a consultant, he has worked for ProSieben's subsidiary Merchandising Media and arena Sportrechtevermarktung in Unterföhring, Stampfwerk (Hamburg), German Film House (Berlin), Mediashop, Table of Visions (Berlin), and Social Media Daily (Berlin).
For 13 years, Heberling was Director of Corporate Communications, Marketing, and Investor Relations as well as company spokesman of AMS AG, a manufacturer of microelectronics.
Conrad Heberling was born in Canada and studied Communication Studies at the University of Vienna and Southern Illinois University.
Specialty
Marketing and market research, business administration
Research and Teaching Interests
Media economics, marketing and market research for film and television, audience and target group analysis, digital communication / transformation, cross-media management
Selected Publications
Siegeszuzug auf allen Plattformen. Über Chancen der digitalen Transformation für die Filmwirtschaft 4.0 – recent contribution to the media policy magazine "proMedia", November 2016, p. 41 ff.
Susanne Eichner & Elizabeth Prommer (eds.): Audiences, Production Culture and Television Aesthetics: European Perspectives / Publikum, Produktionskultur und Fernsehästhetik: europäische Perspektiven, 2014. A 300-page German-English publication. Contribution: "Wir schreiben das Jahr 1999" (Big Brother)
Mehr Mut und mehr Vertrauen, Der Aktionär, issue #29/2014
Strategies for the Production and Marketing of Multi Model Presentation and their Relevance for Subjectivity: An Analysis of Popstars, Ben Bachmair, Fiona Lehmann, Conrad Heberling, pp. 231-270, June 2008, MEDIA ART CULTURE, Medienkultur mit Blick auf die documenta 12, Beiträge zur Erziehungswissenschaft, Universität Kassel
Schöne heile Welt: Der Siegeszug der Telenovela als Utopie der Rettung, in I/ 2007, tv diskurs: Verantwortung in audiovisuellen Medien, Berlin
Chapter in "Hundert Tage Aufmerksamkeit", Karin Böhme-Dürr, Thomas Sudholt (eds.), pp. 43-61: RTL II und Big Brother – Marketing- und Kommunikationsstrategien als Weg zum Erfolg, UVK Verlag, Konstanz, 2001
Chapter in "Erfolgsstrategien in der Konsumgüterindustrie", Prof. Dr. R. Hofmaier (ed.), Durch Innovations- und Zeitmanagement strategische Marktführungspositionen gewinnen und verteidigen, Landsberg/Lech, 1995
Book with Dr. Walter Brunner: Schloss Premstätten – Ritterturm – Adelsschloss – Ordenshaus – High Tech Center, 550 pages, 1989
Jury Membership
Since 2008: Cannes Corporate Media and TV Awards
Since 2010: AutoVision, IAA corporate and marketing video competition, Frankfurt
Since 2014: Goldenes Stadttor, tourism multimedia award, Cologne
Since 2015: Staatspreis Wirtschaftsfilm, Federal Ministry of Science, Research, and Economy, Vienna
Awards
Johann-Georg-August-Wirth-Medienpreis 2017 for outstanding achievements in the education and training of young talent in journalism, Schloss Thurnau, Bavaria, Jan 12, 2017
Rose d´Or Award 2014 in the category Best Comedy for "Little Mom" (Dori Media Group), Berlin, 2014
Appointment to the Senate of Economy, Munich, 2013
Cannes Corporate Media & TV Awards, Silver Award in the category "Viral Communication", 2013
Rose d´Or Award 2010 in the category Best Soap and Telenovela for "Blind Date" (Dori Media Distribution), Buenos Aires, 2010
Eyes and Ears of Europe: Best Channel-, Program-, Film-, or Content-related Music Composition and Production, Agentur OPIUM EFFECT: Austria 9 TV spring campaign, Munich, 2008
Promax Gold Award for the RTL2 Skin Promo Campaign, New York, 2005
Presented with 11 Platinum and 21 Gold awards from Universal, Sony, Warner Music, etc. for outstanding record sales achievements in German-speaking countries (1998-2005)