Studios & Technology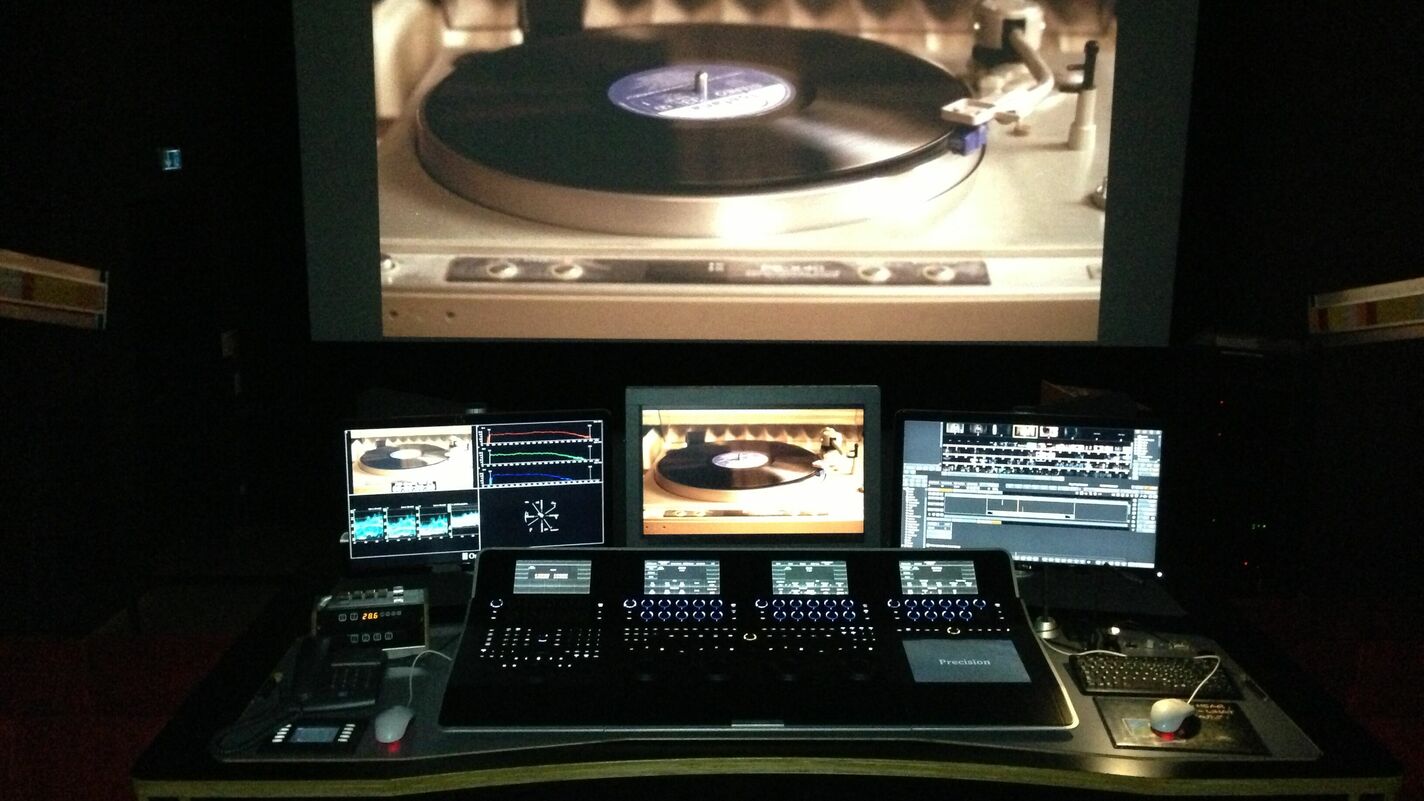 In all areas of research and teaching, the Film University provides state-of-the-art technology covering every aspect of moving image production. The university's equipment room houses camera, sound, lighting, VR, and AR gear established on the market and used by industry professionals. Our studios, laboratories, and cinemas allow for implementing complex shoots as well as challenging animation, VFX, and post-production projects. Thanks to the research conducted at the Film University, the school also offers access to a wide range of experimental technology and prototypes developed and tested during research projects. All technology is backed by a high-performance hardware and software infrastructure.
Thus, the Film University enables students, instructors, and researchers to implement projects that are at the limits of technological feasibility – regardless of whether they want to create new artistic content or develop novel technologies and methods. Housing one of Europe's biggest film technology collections, the school's in-house institute Filmmuseum Potsdam allows for research on historical filmmaking equipment.
Equipment room with all types of mobile video, audio, and lighting gear for training purposes (e.g., Sony F55, ARRI Alexa, Panasonic VariCam)
2 studios (150 sqm and 300 sqm) with ceiling lighting rigs
Photo studio with several photo labs
Music recording and voice-over booths
Sound mixing room with a Harrison MPC4D mixing console with Dolby Atmos
2 Avid S6 controllers for 5.1 mixing
10 editing suites with Avid Media Composer systems, several Final Cut Pro and Premiere systems, classic Steenbeck editing tables
9 audio editing suites with Avid Pro Tools and Steinberg Nuendo
Several compositing and grading suites with Nuke and DaVinci Resolve
Professional Nucoda color grading suite with 4k projection
DCP and IMF finishing with up to 4k viewing with DVS Clipster
Several animation stands for classic animation techniques
Central data processing with real-time support for 4k editing
Several computer labs for 3D animation, CAD, and VFX
Render cluster for CPU-intensive processes with 30 high-performance servers
Mobile data systems for data handling and on-set creation
Performance capture and motion capture system
Animoko motion control system
ARRISCAN and Spirit DataCine suites for DI creation and scanning in digital postproduction / film restoration
Workshop facilities for set construction, prop creation, and set design
Costume stock
Rehearsal stages, acting rooms, and a theater with flexible seating and stage mechanics for the Media-specific Acting degree program
Several cinemas and screening rooms with up to 222 seats and equipment for the projection of 35- / 16-mm films, 4k DCI, and digital VTR formats
(Last updated: 2018)