Respect 21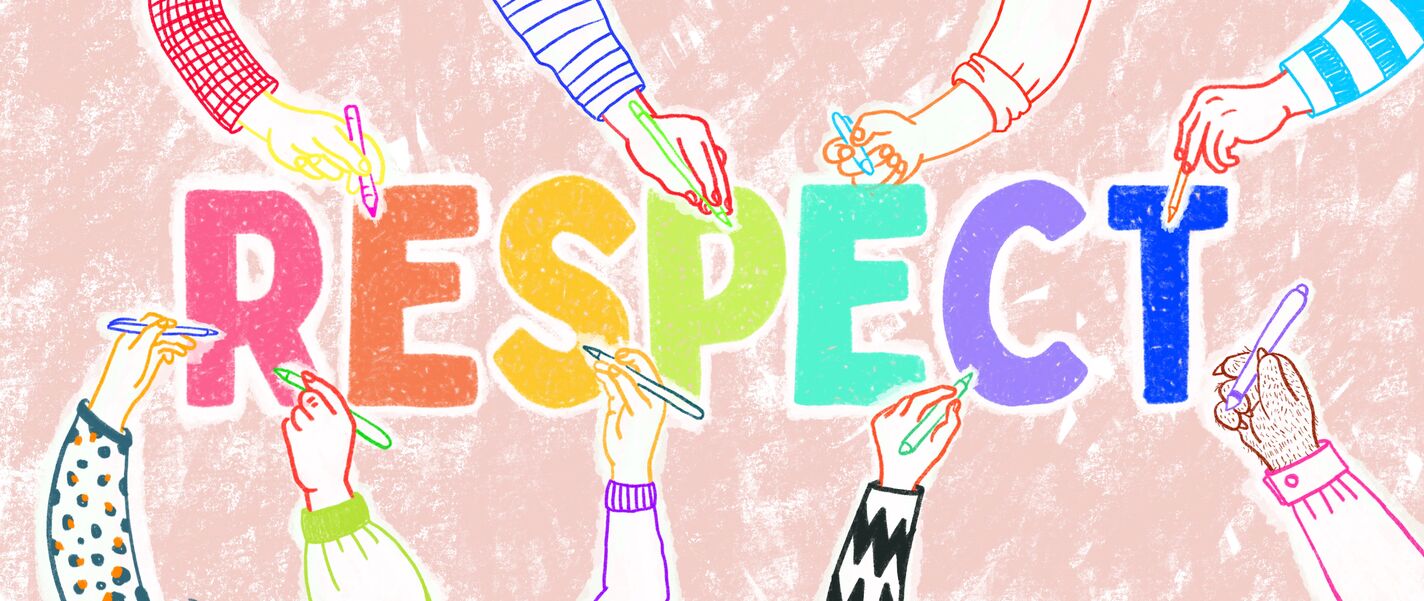 "Being aware of the history of Babelsberg as a media city, we advocate free and open societies. We unequivocally oppose discrimination and political extremism. We stand up or equality and support people in different family and living situations." So it says in the mission statement of the Film University.
But a commitment is only as strong as the people who live it in their daily lives. We here at the Film University also experience discrimination and sexism, sometimes harsh and disrespectful communication, and even verbal violence of various kinds.
It is therefore necessary to always remember the university as a place of free thinking and working, of diversity and variety. But also as a place of mutual respect, the recognition of our respective uniqueness and attention to the needs of others.
For this reason, we want to place the coming year under the motto "Respekt 21". Respect is an umbrella term for ideas and measures that we want to develop together to raise awareness, improve communication and interaction with one another, optimize discriminatory structures and processes, and become even more diverse and inclusive.
Your AG "Respekt 21"
We want to encourage all members of the Film University to take part in the Respect 21 process. Please feel free to reach out with ideas or inquiries via respekt[at]filmuniversitaet.de.
Respect in the introductory week winter term 2021/2022
Title: Input about Respect
Date: 11.10 - 15.10.2021
For: BA students
Contact: Prof. Björn Stockleben
Talks and Workshops
Title: Diskriminierungsschutz an Hochschulen aktiv gestalten: Herausforderungen und Möglichkeiten
Speaker: Nathalie Schlenzka (Antidiskriminierungsstelle des Bundes)
Date: 19 October 2021
Time: 10-12 Uhr
Place: 1104 (On-site event)
For: all members of the Film University
Title: Männerfantasien: Männerbilder und männlich dominierte Erzählungen in aktuellen Serien und Filmen
Speaker: Christoph May (Institut für Kritische Männerforschung)
Date: 23 November 2021
Time: 15-18 Uhr
Place: Online via Zoom
For: Students, lecturers, interested members of the Film University
If not otherwise stated, all events will be held in German.