Stephan Schill und Kristine Keil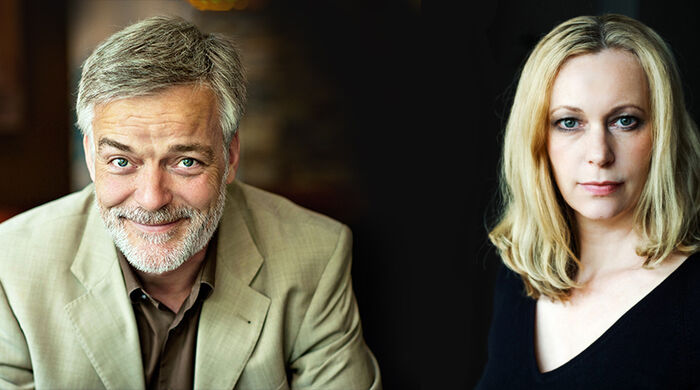 Name:
Kristine Keil und Stephan Schill

Startup-experts at Gründungsservice in the field of:
Pitch – Presenting Business Models
Professional background:
Stephan Schill is an
actor and certified music educator.
Presentation and communication trainer
since 2015 trainer at Film University Babelsberg KONRAD WOLF, Department of Directing, Screenwriting/Dramaturgy and Startup Service
Kristine Keil
Lecturer for movement and dance at Filmuniversität Babelsberg Konrad Wolf, Department of Acting
Presentation and communication trainer
since 2015, trainer in the department of directing/screenwriting/dramaturgy and start-up service
Training content:
Warm-up for body and voice
Presenting complex ideas, concepts in a generally understandable and sustainable way with the help of symbols, comparisons, objects
Developing the ability to identify relevant information using creative methods, sorting out unimportant information with regard to target group orientation.
Placing pauses where a mental context is completed
The coaching is aimed in particular at:
Founders and students who want to present their ideas and projects in a confident and sustainable way.
What you can expect in coaching:
We focus on personality and its effect, on perceiving, becoming aware of one's own body posture, gestures and language for a conscious examination of one's own personal means, which in turn are the starting point for targeted training of performance and presentation situations.
The training consists of practical exercises, group work and discussion and feedback rounds.