In Focus
somewhere prototype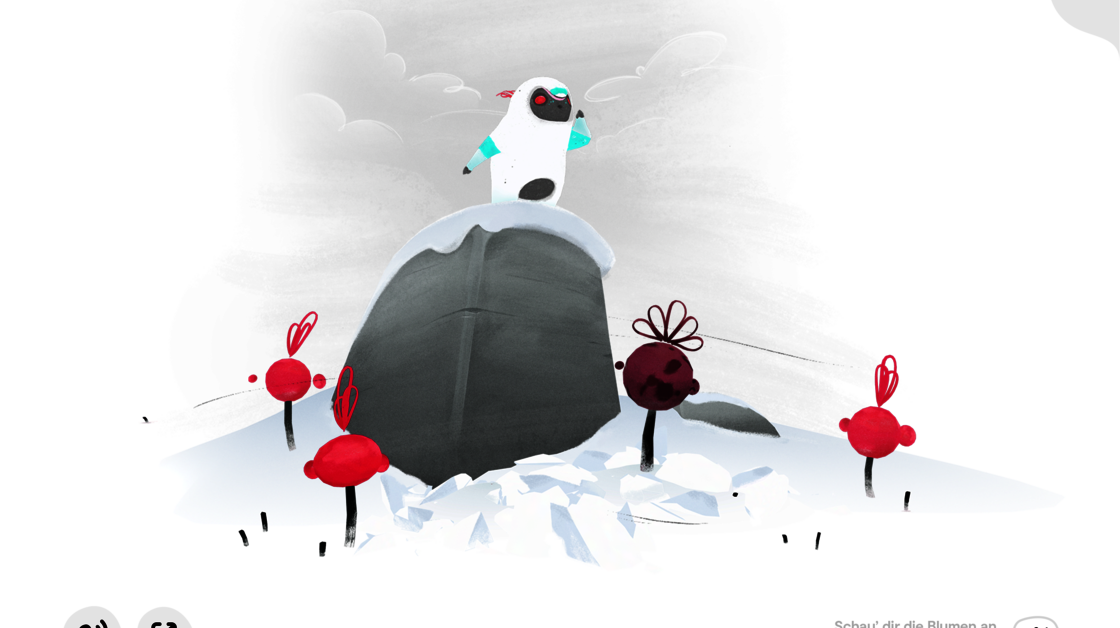 SOMEWHERE is an interactive animation project by Florian Panzer, which was created as part of his studies in the Master Animation Direction. The team can be viewed here https://somewhere.gl/credits.html.
SOMEWHERE is a 360° picture book for brave children aged 3-6, their parents and anyone who would like to be transported once again into an imaginative children's world. In five 3D animated chapters of about 5 minutes each, you can accompany little Unrund on his adventure through the icy snowy world and interactively help him overcome the obstacles ahead. Between the chapters, the story continues in illustrated intermissions and the story can be listened to as well as read aloud.
The implementation as a website allows easy access without expensive hardware. In addition, the application in progressive web app format can be used outside the browser without direct Internet access, which provides additional security. Innovative technology enables movement in the world of somewhere prototype by means of gyroscope control, among other things. The deliberately reduced design concept forms a clear contrast to preconceived and often poorly differentiated visual habits. The stylized and yet lively world offers the ideal setting to gently direct attention and enable a focus on what is happening in the 360° space. The student project of the Film University was funded by Medienboard Berlin-Brandenburg as part of the DIGI.TALe program for exploring new possibilities of cinematic storytelling in digital space - supported by SpielFabrique and babylon.js.
Click here for the application for smartphone, tablet and PC https://somewhere.gl.