Prof. Hubertus Rath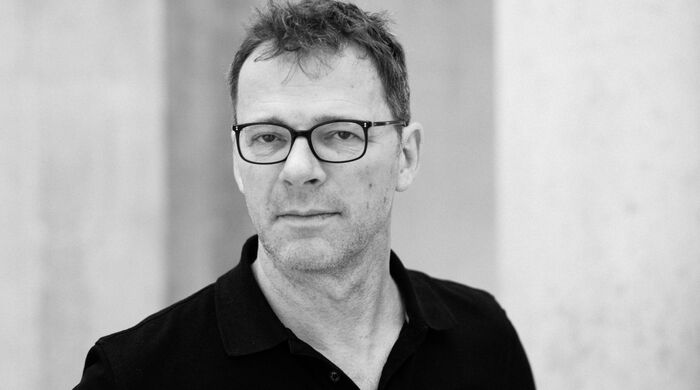 Professor of Sound Mixing and Sound Dramaturgy
Sound / Sound for Picture program
Hubertus Rath studied Audio and Video Engineering in Düsseldorf. Following his graduation in 1991, he joined the Institute for Broadcasting Technology (IRT) as a research assistant in the field of multi-channel audio technology for HDTV. Between 1994 and 2014, he worked at the studios of Bavaria Film GmbH as a sound editor. He has been a freelance sound editor ever since.
Research and Teaching Interests
Sound mixing and sound design
sound for 360° projects
object-based audio
speech intelligibility
Filmography and Awards
Hubertus Rath has been involved in more than 140 feature and television film productions, including the Academy Award-winning German films "Quiero Ser" (directed by Florian Gallenberger) and "Das Leben der Anderen" (directed by Florian Henckel von Donnersmarck). The latter brought him an award for Best Sound Design at the 2006 German Film Awards. In 2005, he won the German Film Award for Best Sound Design for Thomas Riedelsheimer's "Touch the Sound". At the 19th edition of Filmkunstfest Mecklenburg-Vorpommern in 2009, he received a Best Sound Design award for the film "Shortcut to Hollywood". In 2016, his sound design for "Operation Zucker – Jagdgesellschaft" brought him a nomination for a German Television Academy (DAFF) award.
Further Activities
Hubertus Rath is a member of the Verband Deutscher Tonmeister (VDT), the German Film Academy, and the German Television Academy (DAFF).